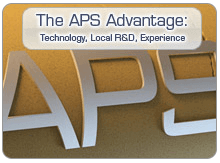 Indeed for all of your relining needs, we invite you to visit our training facility to see the superior nature of the relining solutions with your own eyes.
Discover the advantages of the APS and Brawoliner relining systems, supplies and training:
1. PROVEN REVENUE AND PROFIT SUCCESS
Our systems have a proven track record of increasing plumbing company revenues and profitability, with millions of dollars of relining projects using our system undertaken across Australia every year. Discover more about our success stories here, including video testimonials from our clients.
2. OUT-COMPETE YOUR LOCAL COMPETITION
Adding a relining solution to your plumbing company provides an additional source of revenue with a no dig relining solution that your customers will appreciate. With no need to excavate valuable landscaping, pools, driveways, trees, patios and gardens, pipe rehabilitation will also give your plumbing company an advantage in landing the most lucrative types of plumbing repairs over your competition. Not only that, it's a solution which most plumbing companies don't provide.
3. HIGHEST PERFORMING PRECISION SYSTEM
Brawoliner is the proven solution for high performance, precision relining that helps you to avoid issues, failures and the need to return for further repairs. That's why choosing a quality solution is so important. Not only has the success of the solution been proven the hard way through years of experience in the field, as well as proven success in millions of dollars of relining projects across Australia, but it also has a clean and precise process that ensures the consistency and reliability of the liner and resin. It has also been shown in independent testing to provide the highest performing solution*. As mentioned, we invite you to visit us to see the superior quality of the product and the end solution with your own eyes - we know for sure that it is the best solution on the market.
4. 50 YEAR GUARANTEE
The inversion relining process is solid enough for clients to feel able to provide guarantees from 50 years to even lifetime guarantees for as long as home owners live in the home. The reliability of the system can help provide you with a competitive advantage in the market.
5. THE TRUSTED CHOICE IN AUSTRALASIA
With years of experience, research and development, APS has perfected the system, procedures and training to meet Australasian conditions and codes. Unlike many overseas systems based on the needs of other countries, our system has been trusted in millions of dollars of local relining projects.
6. COMPREHENSIVE TRAINING
APS can assist with comprehensive training to show you everything you need to know for trouble-free relining. It's a commitment to training and education which is second-to-none and can save you on avoiding common slip-ups and errors. From our permanent training facility to our on-site training and support across Australia and New Zealand, APS can help with a level of training for your technicians which is second-to-none.
7. COMPLETE SOLUTIONS
APS is able to provide complete 'drive away' solutions with everything you need to provide relining in a single trailer or vehicle. It saves you time and money putting together all the tools, systems and supplies to provide the service effectively - and means you can go straight to providing the work in the field with everything you need.
8. COMPLEX SEWER LINES
The APS Brawoliner system can cope with even the most complex of sewer lines, from varying widths, to multiple 90 degree bends to even the repair of satellite junctions all with a rapid cure time, our system provides the highest performance and versatility in the field to save your time, and widen the competitive advantage and range of solutions your company can offer.
9. NO TERRITORIAL LIMITS OR LOCK-INS
With Australian Pipelining Supplies there are no territorial limits or lock-ins to purchasing our supplies. We are confident enough in the on-going service, value and superior products to leave the choice always in your hands. With APS there is no 'lock-in' contract or limit on what you can so with your investment. It's your business, and APS is here to support it.
10. FREE INFORMATION PACK
Order a FREE information pack on how providing relining service can help your plumbing company online here.
To find out more about how our relining solutions can help your business, call and speak with Australian Pipelining Supplies today, or order a FREE information pack online here.
*Independent government-funded IKT - Institute for Underground Infrastructure testing on 'Tube Liners for Lateral Pipes' found Brawoliner to be the best performing system.