Not only are the solutions a reliable method of rehabilitating lines, but can be a key component in transforming the revenue and profitability of plumbing and drain companies. Discover how existing clients are already using relining to advance their businesses.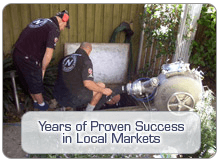 TRUSTED IN PROJECTS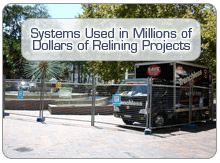 From residential repairs to commercial and municipal projects, our inversion relining, satellite junction repair and patch repair solutions are trusted by many of the leading plumbing companies in Australia. All of our technology and training is backed by years of experience in the field and considerable investment in local research and development to provide the best solution for Australian codes and conditions.
BUSINESS SUCCESS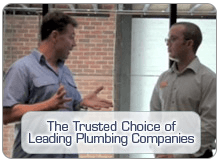 Offering the best relining solutions in the market can bring considerable revenue benefits to clients. Hear what our existing clients, including some of the leading plumbing companies in Australia have to say:
"Emu Plumbing Pty Ltd recently purchased high quality Brawoliner & KrasoTech relining equipment & Brawoliner materials through APS and were extremely pleased with the training & knowledge that was imparted as part of the transaction. We would not hesitate to recommend Darren & the team to any plumbers wanting to learn the art of relining- they have a wealth of industry experience to back them up & you will not be disappointed with their service"
"It's added an incredible revenue stream to our business it's actually allowed us to move into an area of speciality, of specialised service. We can actually do the type of work that most plumbers, probably 99.9% of plumbers can't do, and to me that's a good thing."
"It's a great thing for our business."
"We get into a customer's home that's got a beautifully landscaped back yard and you've got a sewer line or a storm water line running under (we've had sewer lines running under swimming pools, garages, gardens that don't want to be touched) - the fact that we can go in there with the state-of-the-art equipment purchased from Australian Pipelining Supplies and put a new line in there and save the customer money, it's just amazing - it blows me away."
"I highly recommend that anyone that is going to go into pipe relining invest in a company like Australian Pipelining Supplies and goes for the training - it's the key to the success."
SEE VIDEO TESTIMONIALS FROM CLIENTS AND DISCOVER INDUSTRY-INSIDER INFORMATION ON REVENUE POTENTIAL
You can view video testimonials (including the above) on the advantages of our systems and training, as well as industry-insider information on revenue potential by registering for this site on this page here and then logging in. A new link will appear under the 'Call Us' menu. [NB Access to this industry-insider information is for plumbing companies only.]
To find out more about how Australian Pipelining Supplies can help add new revenues and profitability to your business, call and speak with us today, or order a FREE information package on this page here.