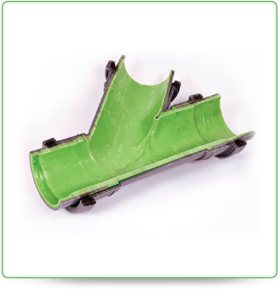 In the Sacpipe Connection System, branch pipes are always installed with an overlap. This will result in a seamless waste water pipe system that is 100% leak free. Installing branch pipes will give a superior advantage and guarantee the quality for many years. Sacpipe provide a form fitting solution for lateral and horizontal pipes connections. From a diameter of 70 mm up to 225 mm. When using our branch pipe tools and a form fitted branch pipe, a quick, easy and reliable renovation will be achieved even on sewer pipes in poor condition.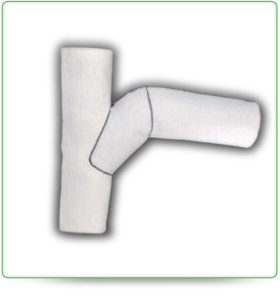 Standard or Customised
Our branch pipes are produced in a large variety of sizes and models. They can be customized to suit your requirement.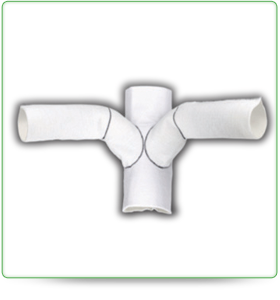 Form -fitted branch pipes for renovation of existing branch pipes.
Standard sizes are from DN 70mm up to 225mm in the main pipe.
From DN 50mm up to 225mm in the branch pipe connection.
Standard length of the connection is 30 -40cm depending on branch pipe dimensions.
Flexible and secure connection
For a leak free and easy installation.