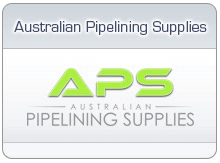 With an experienced team of pipe rehabilitation experts, and proven success in millions of dollars of client relining projects across Australia, we can help get your business ready to provide drain and sewer pipe relining.
We have invested heavily in local research and development to provide not only the best in global technology, but to provide the right technology for Australian conditions and the local marketplace. The result is a solution for almost every application. Whether you are seeking to provide inversion, a patch repair or even junction repair, APS has the answer.
A keystone of our approach is our commitment to providing a complete solution. That means providing Australia's leading relining training and education program, to show you and your technicians how to reline and avoid issues, as well as on-going support by both phone and even on-site assistance.
For all your relining needs, clients know they can count on Australian Pipelining Supplies from fast supplies, to the best technology and systems, to comprehensive training and support.
To find out more about how Australian Pipelining Supplies can benefit your plumbing and drainage business, order a FREE information package on this page here, or call us with any questions or queries direct on 1-300-277-111.