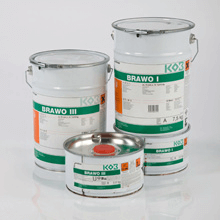 Quality resins are paramount to the finished solution in every application. Australian Pipelining Supplies is able to provide the world's best engineered resin systems.

Resin APS can provide include:
Brawo 1 - Epoxy
Brawo RR - Epoxy
APS Resin - Silicate
For all your relining resin supply needs, call and speak with APS today.