Just over a week ago a few of us came back form the IFAT Entsorga in Munich, Germany which is "the world's leading trade fair for water, sewage, waste and raw materials management". Its basically a gigantic event, full of really cool stuff.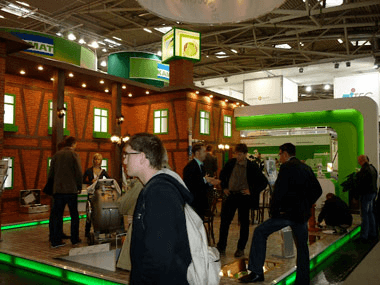 When it comes to technology, there are very few that do it like the Europeans...especially the Germans. We attend these events with the aim of meeting and mingling with the industry movers and shakers from a design and production perspective, so that we can establish from their knowledge and our experience, the most suitable systems and applications for our market in Australasia.
It is a huge event and would cost millions to run. There is no expense spared form the the exhibitors and they all have exhibits that resemble the Taj Mahal with full catering. Its a real eye opener. There is no Trade Show that comes close in this market.
Basically everyone in the relining industry from a supply perspective, from all over the world is at that event and it gives us a chance to swap ideas, improve current techniques and form relationships that really determine what we here in months to come.
It's a busy week, full of meetings, pork knuckle and steins, but as a result, we managed to learn a lot and improve some existing systems that we have, as well as pave the way for some new 'toys' that we are potentially going to introduce here (stay tuned for the new discoveries).
One of the new discoveries includes some revelations on the steam curing inversion systems.
After a number of meetings with a handful of suppliers, it looks like we have established a way to achieve a fantastic steam cure from inversion lining.
This is good news for those ambient curing their resins, as it means that they are close to cutting their curing time down drastically.
Matt Jones