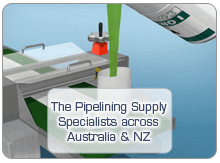 For all of our clients, Australian Pipelining Supplies is a trusted source for all their relining needs. In addition to industry-leading technology for new systems and the most comprehensive relining training, we can also assist with the provision of on-going supplies for relining projects.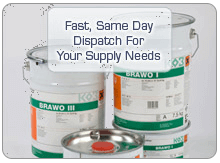 All supplies provided by APS are fully tested as ideal for Australian conditions, and have been used and trusted in the market on millions of dollars of pipe rehabilitation projects by some of Australia's leading plumbing companies.
When you choose supplies for an APS relining you can be sure of the highest quality solutions and value for your needs.
Our main supply solutions include:
Ordering procedures are tailored to your business's individual needs - whether by phone, email or fax.
We also aim always to have all stock on our floor for consumable items for same day dispatch across Australia and New Zealand.
For all your pipe relining supply needs, call and speak with the specialists at Australian Pipeling Supplies.
PIPE LINING SUPPLIES AUSTRALIA | PIPE LINING SUPPLIES NZ | AUSTRALIA PIPELINING SUPPLIES | RELINING SUPPLIES AUSTRALIA | SEWER RELINING RESIN AUSTRALIA | SEWER PATCHING SUPPLIES AUSTRALIA | NEW ZEALAND SEWER RELINING SUPPLIES