Discover the benefits of Australian Pipelining Supplies' training: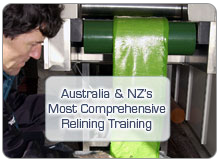 1. COMPREHENSIVE TRAINING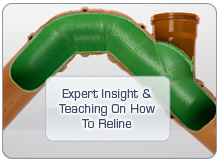 You and your technicians can benefit form our comprehensive training programme which will demonstrate everything you need to know to undertake pipe relining, from full inversion relining, to patch repairs to junction repairs. It's all part of providing a complete solution.
2. OUR RELINING TRAINING FACILITY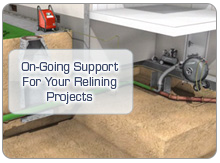 APS has created a permanent training facility, with all of the most important relining scenarios set up for your clients to practice on and learn the skills involved. It makes learning much more efficient, and helps provide a greater depth of knowledge for the challenges that are likely to appear on relining projects.
3. ON-SITE TRAINING
As part of full system purchases APS is also able to provide on-site training across Australia and New Zealand of up to 6 days, educating technicians in the field and providing on-site support, as part of the ultimate training solution from experienced relining professionals.
4. AFTER SALES SUPPORT
No relining solution in Australia has the experience and depth of local research and development and after sales support. Whatever the pipe challenge your company is facing, APS can help with after sales support from the phone, to on-site assistance. Be sure of backup for all of your relining needs.
5. YEARS OF RESEARCH AND DEVELOPMENT
With all of our training, your company gets to benefit from our years of research and development. It saves you from the trial and error of reinventing the wheel in terms of common relining scenarios, and it can save you real time and money in helping to prevent costly errors on the job while you're learning.
6. AUSTRALIA'S BEST TRAINING
No-one else in Australia and New Zealand provides the same level of commitment to training clients with the same depth of local research and development knowledge, nor the same commitment to after-sales support.
"I highly recommend that anyone that is going to go into pipe relining invest in a company like Australian Pipelining Supplies and goes for the training - it's the key to the success." Leading Australian plumbing company - see our Success Stories for full video testimonials.
For all your relining training needs as part of a complete relining solution, call and speak with APS today, or click here to order a FREE information pack on how APS can help your plumbing and drainage business.